About JRS Musical Instrument Repair and Sound Services
Hello, Im Jack. Owner and Founder of JRSMIR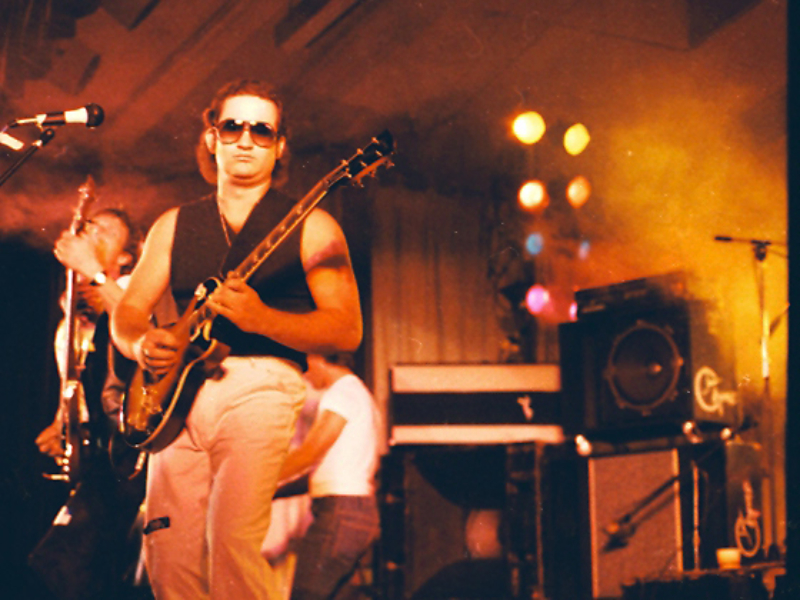 Jack playing live in 1986
About me
As a Musician, Craftsman and a Technician with a long resume' of  major manufacturers, my experience dates back to the early 1970's. Although, I reset many guitars to exact Factory Specifications, I'm most recognized for Custom Guitar Set-ups providing a more personal feel of the instrument.
For more than 40 years in the music industry I have upheld a reputation of quality work and expedience .  I provide repair and service work on behalf of many music stores in San Bernardino and Riverside Counties as well as custom work and repairs at my shop in Mentone CA, 92359.
From acoustic or electric instruments & sound re-enforcement gear, JRSMIR continues to serve Southern California with professional Restoration, Renovation, Repair & Service of:
GUITAR
BASS
MANDOLIN
UKULELE
LAP STEEL
BANJO
KEYBOARDS
AMPLIFIERS (TUBE & SOLID STATE)
P.A. MIXERS (BOX & CONSOLE)
SPEAKER CABINETS & MONITOR SPEAKERS
SIGNAL PROCESSORS & EFFECTS (STOMP BOX & RACK)
MICROPHONES
SNAKES
If you don't see a service you require listed, please give me a call!
Serving Southern California
Please call to schedule an appointment and get directions.
Mon - Sat
10 am – 7 pm
Closed Sundays